Posted on 29th Jun 2012 @ 3:41 PM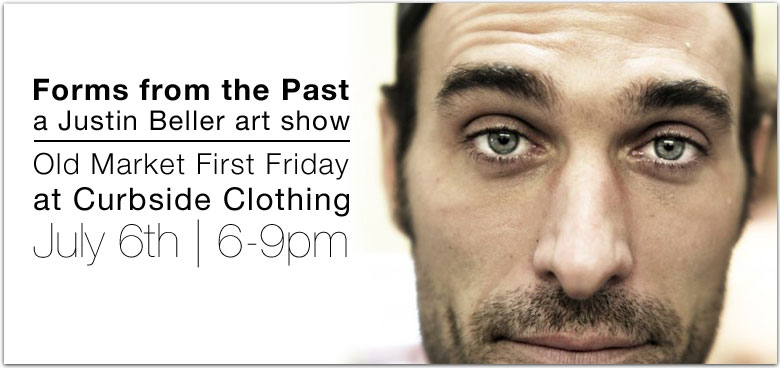 Friday, July 6th for First Friday Old Market! Justin Beller will be displaying work at Curbside Clothing from 6pm - 9pm!
Multi-media artist Justin Beller is known for work that represents both the physicality of space and the metaphysics of dreamlike states. In his paintings, wall installations and plinth-like towers, he uses vertical and horizontal lines, blocks of colors and repeating circles to distill the essence of earth, sky and water and to open closed interior surroundings.

Frequently commissioned by private collectors as well as corporate and small businesses, Justin maintains a one-man studio in Benson, one of Omaha's fastest expanding arts districts.
Justin Beller – Studio

The Body of work Justin Beller will have on display this First Friday represents abstract movement created with oil and acrylic on canvas.
RSVP on Facebook | Justin Beller on Curbside Clothing | Website | Facebook